The best tool to help win your NCAA Tournament pool
Dylan Burkhardt of UM Hoops brings you a one-stop shop for all of your NCAA Tournament analysis. Our preview puts the most comprehensive collection of college hoops data and analysis at your fingertips to create the advantage you need when picking winners and filling out your NCAA Tournament bracket.
This year,
I've also added a set of tools for researching player props during the tournament
. You can browse through published props and then hone in on trends in our interactive charts that show performance over time, including historical prop odds. These props will be updated throughout the NCAA Tournament.
We've crunched the numbers from every college basketball data sourgce you can think of on the internet to find the stats that matter for every game and potential matchup in the tournament. That includes:
Tempo-free stats, trends and matchup analysis
Rolling efficiency margins to identify the hottest teams in the field
Shot profile and shot selection analysis
Player impact via on/off stats
Season-long betting data against the spread
Player and team analysis based on play type data
Much more
That data feeds into our team, region, game and matchup previews where we've filtered out the noise to show you the most important stats, data visualizations and insights for any given matchup.
Get the Preview!
Here's a sample of what to expect: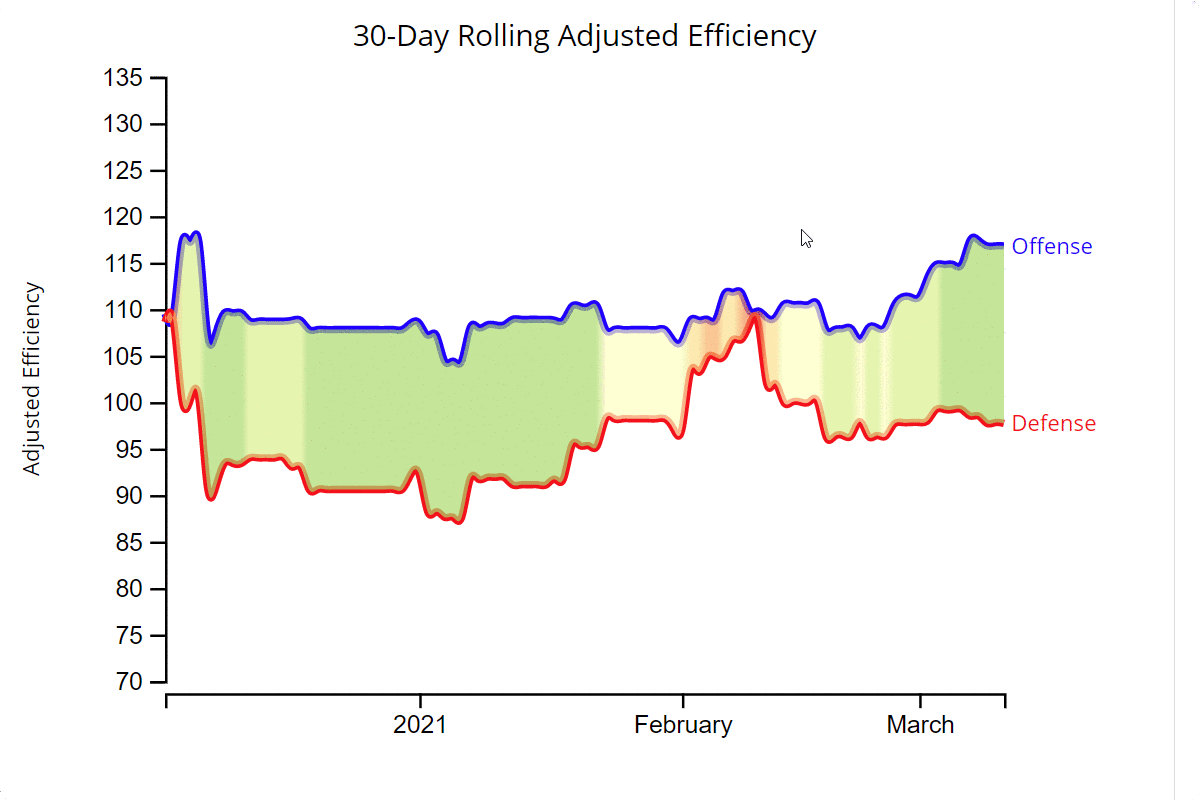 This year's inaugural guide includes:
Matchup Breakdowns for EVERY  potential matchup. Pick two teams, click GO and you have a detailed preview.

Every advanced stat necessary to give you an edge
Insights from shot, play type, on/off, tempo-free, recent trends, specialty stats and more.

Game Previews

Everything in our matchup preview for scheduled games
Updated throughout the NCAA Tournament

Team Breakdowns:

Advanced Stats and Rankings
Rolling Efficiency Trends
Performance vs. Seed Expectation
ATS History
Shot Selection Data
On/Off Court Impact
Personnel Scouting

Region Breakdowns:

Efficiency Landscape
Hottest vs. Coldest Teams
Individual Efficiency by Role
Advanced Shooting Data
Buy Now!